HI-TECH LIMITED API DIVISION
Through its subsidiary "Hi-Tech Limited", Hi-Tech has direct access to one of the world's largest active pharmaceutical ingredients (API) manufacturers. This relationship makes Hi-Tech one of only a few global generics companies with a comprehensive, vertically integrated supply chain.
Hi-Tech Limited is dedicated to R&D and production for advanced intermediates and fine chemicals for pharmaceutical and nutraceuticals. The main product lines are cardiovascular products, gastro-intestinal products, botanical extracts, bodybuilding compounds, and weight control products. Hi-Tech Limited also produces API's in a wide range of categories, including antibacterials, central nervous system agents, antihistamines/anti-asthmatics, arthritis, antidiabetics, antifungals, proton pump inhibitors and pain management drugs.
Hi-Tech Limited, a joint venture with U.S.-based Hi-Tech Pharmaceuticals, Inc., is one of the world's largest manufacturers and suppliers of active pharmaceutical ingredients (APIs). Based in China, Hi-Tech Limited offers more than 500 APIs, nutraceuticals, herbal extracts, and intermediates to Hi-Tech, as well as, customers in more than 20 countries across a wide range of therapeutic categories.
Hi-Tech Pharmaceuticals maintains an impressive portfolio of finished dosage forms (FDF) of generic Pharmaceuticals and Nutraceuticals, used for various healthcare issues. Hi-Tech's product offerings also include complex solid dosage forms for markets across the world.
Hi-Tech Limited operates multiple state-of-the-art API facilities located in China. They operate with the highest standards of quality and regulatory compliance. The facilities are certified by many global regulatory bodies. Our research and development (R&D) facilities around China, with a workforce of more than 200 scientists, relentlessly innovates technologies to develop API's, Nutraceuticals, and Botanical extracts.
Hi-Tech Limited has the ability to supply any custom pharmaceutical, nutraceutical, herbal extracts and specialty products at very competitive prices. We have focused our sourcing capabilities on assisting formulations that will assist consumers searching for novel supplements related to weight loss, sexual potency, amino acids, sport nutrition products, energy ingredients, women's health, joint care and general healthcare ingredients.
The production capacity for these products is 200 tons per month. We own complete infrastructures including boiler house, refrigerator house, water softening station, compressor house and transformer substation etc. The company has passed the certification of the ISO9002 Quality Management System, GMP, ISO9001, 2000 Qualty Management System, RAB (USA) and CNNB(China), etc.
Research and Development
Hi-Tech Limited Research and Development facilities are spread across four locations in China. Our R&D teams comprise a large pool of over 200 highly talented scientists from various disciplines.
Our state-of-the-art R&D facilities in China have capabilities and infrastructure to provide end-to-end pharmaceutical services - including synthesis of the active pharmaceutical ingredients, formulation development, analytical development, packaging development, quality assurance, intellectual property, quality assurance, regulatory affairs, bio analytical support and technology transfer to commercial manufacturing facilities located across the globe.
The facilities are aligned and integrated with Hi-Tech Pharmaceuticals, Inc's Global R&D - effectively creating a unique and efficient, round-the-clock research instrument for Hi-Tech.
R&D CENTER of HI-TECH LIMITED
Hi-Tech Limited primary R&D Center is located in Jiangning Economic and Technological Development Zone, Nanjing. At present, our R&D Center's research group is composed of many scientists. Our team includes: Pharmacologist, Physiologist, Pharmacist, Molecular Biologist, Biochemist, Nutritionist, Sports Physician, Organic chemist, Enzyme engineer, Proteomics engineer, Toxicologist, Natural therapy researcher. The Center is well equipped with advanced experiment instruments such as NMR, HPLC, GC, MS, reactors and much more. Meanwhile, it continuously enhances the communications with many renowned chemical and pharmaceutical companies. Furthermore, Hi-Tech Limited R&D Center reinforces the cooperation with some famous universities and research institutions in and out of China in order to share the technological resources.
Now, Hi-Tech Limited R&D Center is mainly engaged in the development of pharmaceuticals, nutraceuticals, herbal extracts, and also exploits the high value-added fine chemicals. Besides the common organic synthesis, the Center can also carry on several special reactions, such as moisture-and-oxygen free, high pressure, high vacuum, low temperature, and unstable compound. Hi-Tech Limited Center can carry on chemical synthesis from gram level to kg lot, and with perfect experiment condition and experiment equipment, we also can do the experiment and pilot production for new products. As the strategic fulcrum of Hi-Tech Pharmaceuticals business, with the research and development support and effective communication Hi-Tech's U.S. R&D team, Hi-Tech Limited R&D Center has become the bridge between Hi-Tech Limited and Hi-Tech Pharmaceuticals competitive edge in the pharmaceutical and supplement fields.
Hi-Tech Limited specializes in the manufacture of pharmaceuticals, nutraceuticals, herbal extracts, intermediates and APIs. In the last five years our company has developed rapidly. Presently, our company covers an area of 42,000 square meters. We have 400 employees, which include 200 technical professionals.
Hi-Tech Analysis Center
Equipped With NMR; Multiple Agilent 1200 HPLC's with ELSD detector; Multiple Agilent LCMS with ELSD detector; Multiple Agilent GCMS; Karl Fischer Titrator; Melting-Point-Measuring Apparatus; UV-VIS , FTIR and so on.
Hi-Tech Synthesis Labs
All the compounds can be selectively or randomly synthesize according to customer's requirements in our six labs or Pilot Workshops.After finished of milligram (mg or g ) quantity in our labs , we can scale it up to kilogram block in 50L/100L Glass-lined & stainless reactors.

Formulations
Our Formulation R&D team develops a wide range of generic and branded generic drug products such as orals (tablets, powder and beaded capsules, and liquid capsules), liquids, creams, and powders. Our product range covers large and diverse therapeutic segments, and caters to several regions including North America, Europe, the Middle East, Africa, Australia, Asia Pacific and South America.
Some of the cutting-edge technologies used in our R&D process include nano-milling, melt extrusion, extrusion-spheronization, spray-congealing, centrifugal coating, lyophilization, polymeric microparticles, liposomes, nano-emulsions, etc. The team develops and delivers several difficult-to-develop products with a focus to create unique market opportunities. As a total healthcare service focused company, we have all the necessary resources to conduct process R&D. Our process chemists work in well-equipped laboratories to conduct rapid process research and development including synthetic route evaluation, reaction condition optimization, and scale-up production. Our kilo labs can prepare compounds in the scale of kilograms. Our plant can make it scale up to commercial batches.
Scale up to Metric Ton reactors from 50L to 3,000 L with a total capacity of over 10,000 L. We have two kilo-class pilot plants and four commercial-class plants with production output capability from kilograms to metric tons.
We have four multipurpose and dedicated facilities complying with cGMP and ISO9001 standard, which equipped with reactors from 50L to 3,000 L with a total capacity of over 200,000L and production output capability form kilograms to metric tons.
Multi-purpose and dedicated facilities

Reaction Temperature: -80~ 250°C

Reactor Volume: 50-3,000L, Total: 10000 M3.

Material for Reactor: Glass-lined & Stainless

Utilities: Steam, Chiller, De-ion Water etc

Waste Water Treatment: 800MT/day, COD<500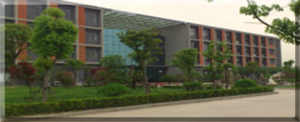 Zheijiang Plant is primarily engaged in Enzymatic technology of Amino acid such as D-Serine, D(+)-Tryptophan, L-Norvaline, D-Phenylalanine and so on.
The Zheijang Plant was instrumental in producing continuous supplies of amino acids such as: L-Citrulline, Beta Alanine, L-Arginine and AAKG to name a few when the Japanese Tsunami happened in 2011 virtually crippling other companies and wiping out their entire supply chain. Many other Chinese factories resorted to price gauging during this crisis as Hi-Tech had a continuous supply chain and was even called upon by other large sports nutrition companies to fill the void left by their suppliers inability to produce or unreasonable prices. This vertical integration between Hi-Tech Limited and Hi-Tech Pharmaceuticals, Inc makes "Hi-Tech" a dynamic force in the pharmaceutical and dietary supplement industries that few companies can compare.