About Generic Drugs
Prescription pharmaceutical products in the U.S. are generally marketed as either brand or generic drugs. Branded drugs are developed under patent protection, giving the brand company the sole right to sell the drug while the patent is in effect. New generic product approvals are obtained from the U.S. Food and Drug Administration (FDA) through an Abbreviated New Drug Application (ANDA) process, which requires generic drugmakers to show that its medication is the pharmaceutical and therapeutic equivalent of the reference brand drug, a process commonly referred to as bioequivalence testing.
Bioequivalence Testing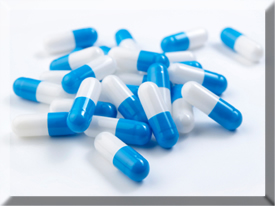 The FDA does not require a generic pharmaceutical manufacturer to replicate the extensive clinical trials that have already been used in the development of the original, brand-name drug. These tests can involve up to thousands of patients. According to the FDA, since the safety and efficacy of the brand-name product already has been established through clinical testing and, in some cases, many years of patient use, it is scientifically unnecessary, and even unethical, to require that extensive testing be repeated in human subjects for each drug. Instead, the FDA requires generic drug applicants to scientifically demonstrate that their product is bioequivalent to the branded drug.
Scientists demonstrate bioequivalence by measuring the time it takes the generic drug to reach the bloodstream as well as the drug's concentration in the bloodstream. This information provides the rate and extent of absorption—or bioavailability—of the generic drug, which they then compare to the branded drug. Since generics use the same active ingredients and are shown to work the same way in the body, they have the same risk-benefit profile as their brand counterparts.
Cost Savings
Generic drugs typically cost far less than brand-name drugs because generic drug companies do not have significant expenses to recoup for advertising, marketing and promotion, or research and development activities. In addition, once the monopoly of a branded product ends, competition enters the marketplace and prices are reduced. According to an analysis conducted by IMS Health and commissioned by the Generic Pharmaceutical Association, generic medicines saved the American health care system more than $734 billion between 1999 and 2008, with approximately $121 billion in savings in 2008 alone. Research also shows that consumers can save an average of 30% to 80% when they fill their prescription with a generic medicine instead of a brand-name medicine. As a result of these cost-savings, millions of people who would not otherwise be able to afford safe, effective medications to preserve or restore their health are able to access them and enjoy a higher standard of living.