Get the Hi-Tech Advantage
LEADING EDGE PRODUCTION AND PACKAGING FOR YOUR LEADING EDGE OTC PRODUCTS-- TRUST YOUR PRODUCTS TO THE WORLD'S MOST TRUSTED ONE-STOP PRODUCTION AND PACKAGING RESOURCE
The Hi-Tech Pharmaceuticals edge allows you to focus on what you do best, developing world-class health care products. Then we focus on what we do better than anyone else in the world, manufacturing and packaging them.
You've invested countless hours, talent and resources into developing a health care product. Why trust it to anyone other than Hi-Tech Pharmaceuticals to manufacture it? We're one of the world's leaders in affordable pharmaceutical product manufacturing, your one-stop production and packaging resource.
OUR HISTORY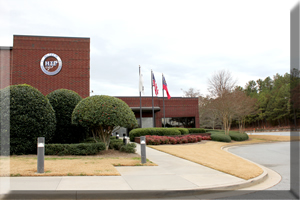 Founded in 1979, Hi-Tech Pharmaceuticals is a major multinational pharmaceutical company with 4 production facilities in the U.S., and 2 API facilities in China. Hi-Tech Pharmaceuticals is among the world's largest manufacturers of OTC pharmaceuticals and dietary supplements. Every product we manufacture meets or exceeds the stringent standards set by the U.S. Food and Drug Administration for branded and store brand OTC products. Hi-Tech Pharmaceuticals is also a leading global manufacturer of generic Rx drugs, nutritional products, and active pharmaceutical ingredients.
Through its China-based subsidiary Hi-Tech Pharmaceuticals Limited, Hi-Tech Pharmaceuticals has direct access to one of the world's largest active pharmaceutical ingredient (API) manufacturers. This relationship makes Hi-Tech Pharmaceuticals one of less than ten global generics companies with a comprehensive, vertically integrated supply chain.
Recognized Leader
Since 1979, Hi-Tech Pharmaceuticals has been a recognized leader in providing formulation development, contract manufacturing and packaging services to the pharmaceutical industry. We offer a broad range of capabilities including product development, analytical services, solid and liquid oral dose manufacturing, creams, liquids, packaging/label design and regulatory services.
State-of-the-art Facilities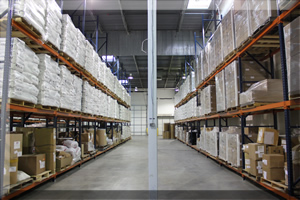 Our 377,000 sq. ft. modern facilities are located in Atlanta and central Pennsylvania, nestled in the scenic Big Valley 30 miles east of State College and 60 miles northwest of Harrisburg, we are a full-service contract manufacturer that has enjoyed continuous growth over the past 26 years in the pharmaceutical industry. Our 377,000 sq. ft. State-of-the art FDA registered facility follows strict Good Manufacturing Practices (cGMP) and is one of the largest pharmaceutical and nutrition facilities in the United States. Hi-Tech has completed construction of two new facilities - a 40,000 sq. ft. manufacturing & warehouse complex and a 13,000 sq. ft. science center which includes new state-of-the-art formulation development and QC laboratories along with a pilot scale manufacturing operation.
Commitment To Excellence
Hi-Tech's commitment to meet and exceed current FDA and cGMP standards is evident throughout our operations. All production rooms for our OTC and Rx drugs are designed with totally independent HEPA-filtered HVAC systems monitored by a state-of-the art network. All of our product packaging rooms incorporate similar systems.
30 Plus Years Of Success
Our company's success over the last 30 years in providing a full range of services to the pharmaceutical industry has resulted in Hi-Tech attaining its current position as a well respected, ethical manufacturer and supplier of quality products.
Technologies & Services
We provide a wide range of technologies and services including:
Product Development
Pre-formulation

Formulation development

Analytical methods development

Methods and process validation

ANDA/NDA product submissions

Suitability petitions

Manufacturing
Immediate and controlled release tablets

Immediate and controlled release capsules

Oral liquids

Film coating

Roller compacting

High shear granulating

Fluid bed granulating

Liquid capsules

Softgels
Packaging
Clinical supplies packaging

Laminated foil pouch packaging

Blister packaging

Bottle packaging (tablets, capsules & non-sterile liquids)

Powders from gram doses to 10LB or more
Quality Control
Raw material and finished product testing

Stability testing

Microbial Testing